The Mississippi Teacher Corps uses role plays to expose participants to ​different situations they might encounter in the classroom. TEAM teachers lead the role play sessions and act out common classroom management issues that participating teachers will resolve. During the role play sessions, TEAM teachers provide written as well as oral feedback, and participants can replay situations using the feedback TEAM gives them. Role plays are an integral part of the summer training program, and former participants cite it as one of the most helpful portions of the summer school training experience.

For more information about role plays, and how they factor into the training program for the Mississippi Teacher Corps, please view the role play orientation presentation included below.
Powered by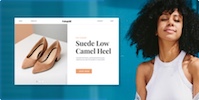 Create your own unique website with customizable templates.